2022 Golden Pin Design Awards winners can enjoy SG MARK 2023 registration free!
Golden Pin Design Award
2022-12-14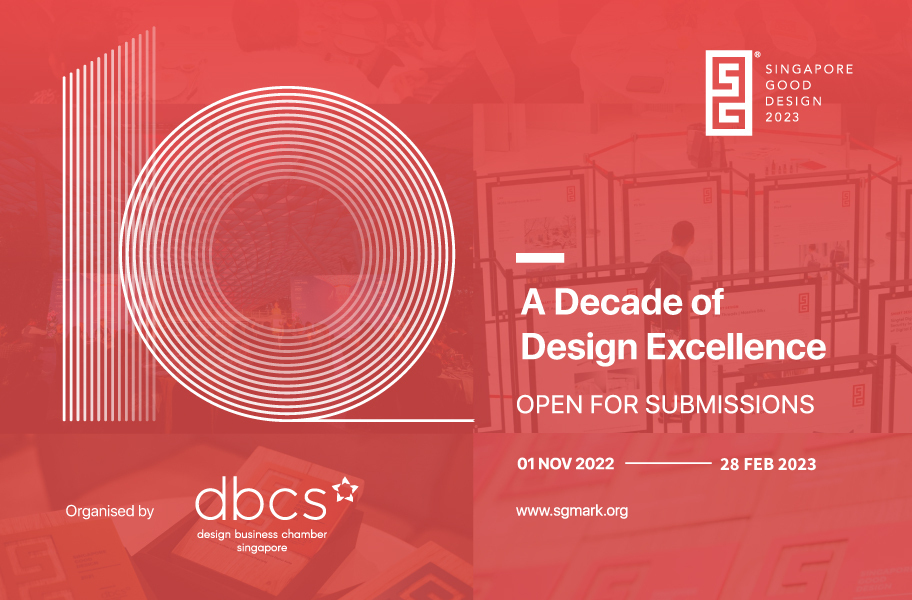 Golden Pin Design Awards and Singapore Good Design Award are long-term partners. Together, we promote outstanding designs and teams, and encourage engagement in Asia.
Celebrating the tenth year in 2023, SG Mark has launched the open call. 2022 Golden Pin Design Awards winners can register in the competition for free. Interested designers and teams are more than welcome to submit. Please email to Golden Pin Design Awards for details: gpaward@tdri.org.tw
About SG Mark
In partnership with Japan's Good Design Award, SG Mark aims to recognise and affirm good designs that are human-centric, encourage businesses to invest in good design, and raise consumer awareness of good design in quality products/services. It also serves to set the benchmark for exceptional design quality that impacts businesses and communities in Singapore and beyond.
The 7 categories of SG Mark 2023 include: Architecture, Digital Design, Experience Design, Product Design, Spatial Design, Sustainable Design and Visual Design.
The Special Category for 2023 is 'Fashion Impact', conceived in partnership with the Singapore Fashion Council. It is granted to projects/products* that are original, innovative, aesthetic as well as functional, ergonomic and sustainable, pushing these boundaries to produce high quality design thought and execution.
It recognises designs which have applied an innovative approach to demonstrate how technology is automating the supply chain and production techniques, personalising styles such as the use of AR/VR to redefine the online and in-store experience, the creative use of earth-friendly textiles to reduce fabric waste and environmental footprint.
For more information
SG Mark Official Website